DELIVER 2022 Keynote Insight: Why the Customer Is Always Right When It Comes to Sustainability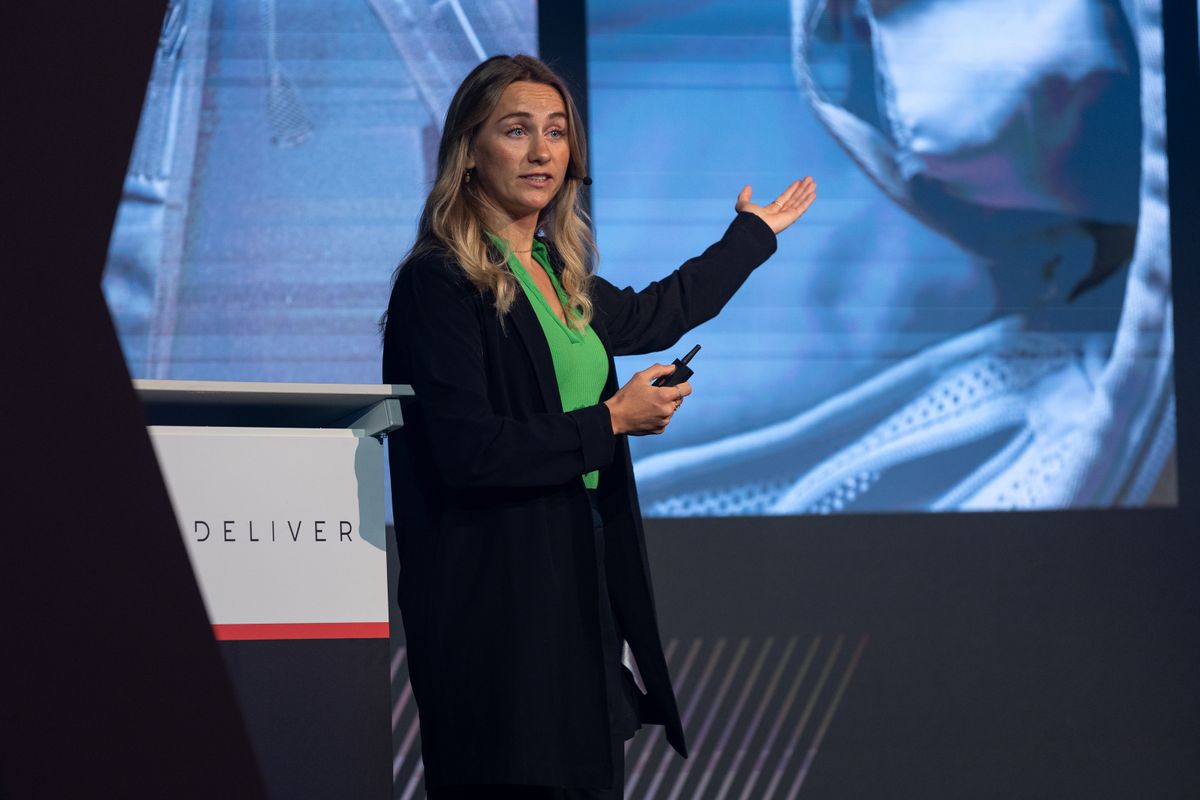 Are you listening to your customers? Not just hearing them, but actively listening? Your e-commerce consumer base might be a harmonic chorus of ideas that can not only help your business respond to customers' concerns, but also drive solution-focused ingenuity that can propel ethical profitability. When it comes to sustainability, the customer is always right.
The Sustainability Questions Customers Are Asking
In her keynote address at DELIVER 2022, Stine Måseidvåg, Voice of the Customer Lead at Scandinavian travel gear company Db Journey, explained that Db's customers had succinct sustainability questions to which they wanted convincing answers. "They were asking, 'Do you offer a repair service? Do you have a sustainability report? How ethically sourced are your materials?'" she said. "We weren't really good at this at that point. But we wanted to listen to our customers. And that has been our biggest success recipe."
To ignore these questions is to flirt with disaster, for the planet and your organisation. As DELIVER highlighted in our recent report on the challenges facing the e-commerce and logistics industry, consumers are now demanding manufacturers and suppliers take a significantly more proactive role in mitigating the environmental impact of their goods and services. 'Producing sustainable packaging and products' ranks first in a top-five list of most important environmentally sustainable or ethical practices.
To Improve, Revisit
"So our customers were asking us to be more responsible," Måseidvåg said. "And we had to sit down and figure out how we would do that." The company was inspired by a subsequent conversation with the filmmaker and photographer Benjamin Ortega, with whom they had collaborated on two previous lines. "We knew that our community really liked him as a person," said Måseidvåg. "So we asked him what he had learned the most on his travels. He said, 'You should always leave a place better than you found it.' And that day, we decided that we would do one final collection with him. We would look at his previous collections and see if we could make them more sustainable. Our design looked at every single component of the bags: the zippers, the seams the trims, the hooks, the materials. And they asked, for every single component, how does this affect our environment? Within months, they did 170 revisions on the new collection."
The new line reduced previous CO2 emissions and water consumption in the production process by 30%, but its journey has only just begun. As its customers were already deeply invested in the line's inception, the company knew they would instinctively understand how it should be released. A callout on social media for product launch ideas garnered 584 different responses; a trash-picking initiative was the one selected. "We asked our community to send us 584 different photos of their filled trash bags," Måseidvåg said. "In 92 hours, we received 584 pictures from customers across 36 countries." Given that the world generates 2.01 billion tonnes of municipal solid waste annually, the power of mobilisation that ethically-driven brands can muster is a cause for real optimism, and an indication that when companies purposely facilitate these kinds of synergies, the results can be awe-inspiring.
Winning With Warranties
As they continued to explore ways to be further invested in their sustainability commitment, Db realised their dedication to quality had created a curious paradox. Their products came with a lifetime warranty, but their customers were outdoorsy people who enjoyed the rough and tumble of the natural world. Eventually, travel gear gets damaged. "What we noticed was that most of our bags were fully repairable," said Måseidvåg. "We just didn't have a repair centre. And our customers were asking for it." After partnering with a Norwegian repairs company, they piloted a program whereby damaged bags under warranty were collected, repaired, and placed on a second-hand sales platform, an important element of the circular fashion economy discussed in another DELIVER 2022 keynote. "Not only was this a new revenue stream for us – we actually got to sell the bag twice – but our customers also got access to sold-out products and limited editions that they wouldn't be able to access otherwise," Måseidvåg said. "And at lower price points. So this was actually a win-win for us."
The customer spoke – and this forward-thinking company actively listened, creating a symbiotic bond between brand and consumer based on mutual respect and authentic action. "Listening to our customers has been crucial for us in order to explore, become better, and try new things," said Måseidvåg. "The biggest journey is still ahead of us. We want to become more circular. We want to lessen the impact in the whole chain, from production to supply to last mile. And whenever a customer wants a repair, we should be able to offer that."
Music to the planet's ears.