DELIVER 2022 Keynote Insight: Why Sustainability Is a State of Mind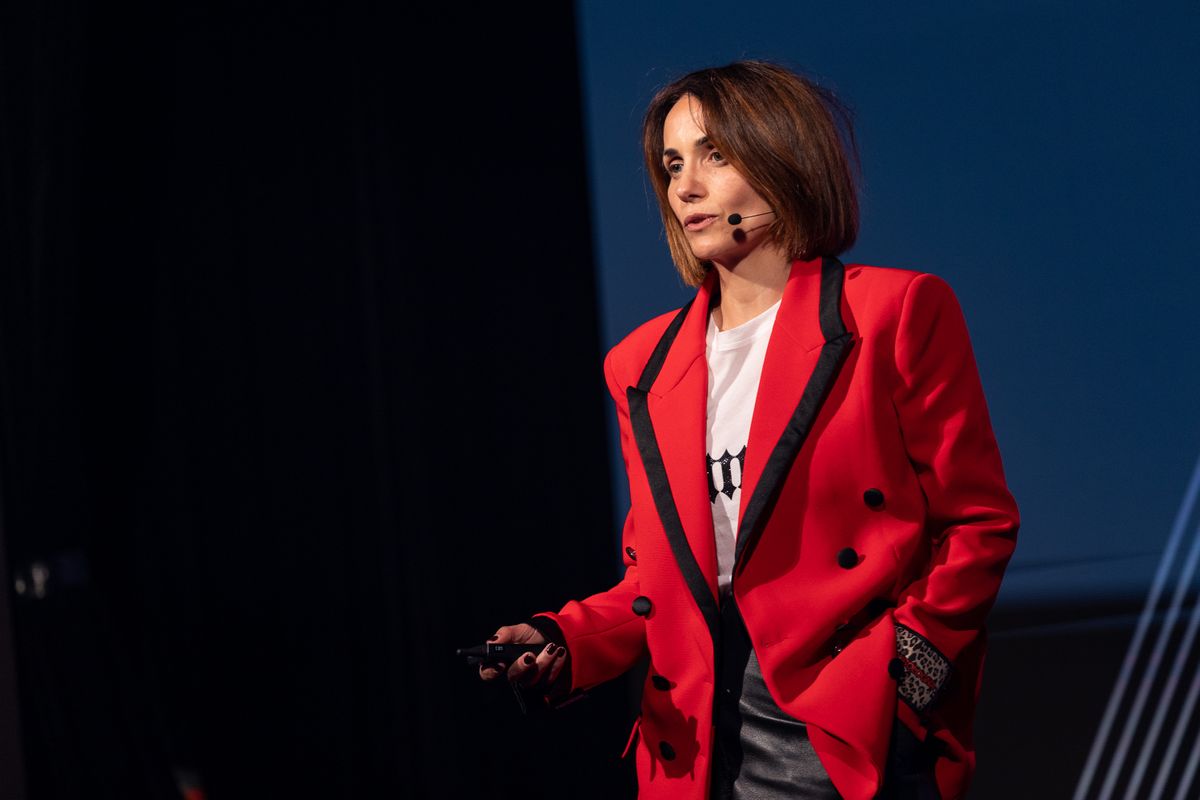 Hot enough for you? In the UK, it wasn't that long ago that record breaking-temperatures would be greeted with gleeful tabloid headlines like 'Scorchio!', and triumphant front-page announcements about which traditionally sunnier climes Britain had defeated in the temperature Olympics. "It's hotter than Marbella!" the newspapers would roar. And off we would rush to an overcrowded pool or cowering seaside town.
How the tone has changed. As climate academic Bill McGuire (emeritus professor of geophysical and climate hazards at University College London) warned this week, these blazing days are at last being recognised as the harbinger of a frightening new era. "It turns out the climate is changing for the worse far quicker than predicted by early climate models," he said. "That's something that was never expected… This is a call to arms." The sickening reality of the global climate crisis is now upon us – with no medals being handed out for a failure to act. So how do we turn the searing paralysis of fear into the cool-headed positivity of decisive action?
The Sustainability Mindset
In a previous blog post, we looked at how DELIVER 2022 keynote speaker Stine Måseidvåg encouraged businesses to listen to their customers' ideas about sustainability solutions in the lucrative travel gear sector. In this entry in our Keynote Insight series, we revisit the keynote presentation of Mena Marano, CEO of Arav Group (Silvian Heach). Marano talked about the ways organisations must also evolve from within if they are to a) remain competitive and b) make a significant contribution to the meaningful sustainability changes now rippling across the e-commerce and logistics industries.
"Change your habits, or be cut out of the game," said Marano. "Don't sit in the corner." She reminded us that organisations require investment in order to grow, and that access to both governmental and venture capital funding is increasingly dependent on a company's commitment to ESG (environmental, social and governance) improvements.
"You need to know how to meet the criteria of credibility to be not only economically but also ethically sustainable," Marano said. As a recommended blueprint for corporate sustainability strategy, she emphasised the importance of implementing measures driven by the three core focuses of Product, Planet and People.
Product, Planet, People
Marano described how her organisation is adopting a tripartite approach to ensure none of the different elements of a product's influence on sustainability issues are neglected, (particularly in the fashion industry, with its ongoing transparency challenges):
Product
Overproduction curtailed

60% of all products to be fully sustainable by 2025 through use of organic or recycled materials

Use of 'circular' design methodology and shorter production chain
Planet
Single-use supplies replaced with responsible alternatives

Increases energy efficiency through use of solar panels from 2023
People
Culture of respect, diversity and inclusivity

Products made more accessible through democratic price strategy

Partnership with socially responsible projects
To illustrate the impact of the third of these elements, Marano described a partnership with the Lazzarelle project, which provides entrepreneurship opportunities to female prison inmates in Napoli (a similar initiative, Made in Carcere, allows the detained or marginalised to participate in a 'regenerative economy' that utilises excess raw materials that would otherwise end up in landfill).
"The Lazzarelle project gives these women in prison the opportunity to work," said Marano. "Do you know what that means? It means that at the end of their time in prison, they have the chance to take back their life. That's an incredible story."
Sustainability Through Reinvention
Marano concluded by stressing the need for companies to be fearless about the organisational reinvention necessary to transform the sustainability mindset from within. "Accept that technology, digitisation, training and corporate culture are constantly being nurtured and integrated," she said. "Only through strong conviction and teamwork can we change outdated, unsustainable habits in favour of new standards and procedures that meet the needs of the next generation."
Old habits die hard, but the fashion industry does indeed face being forced out of the game if it fails to reinvent its approach to sustainability and mitigate its role in the climate crisis. Pending legislation in New York will soon require fashion retailers and manufacturers to map the source of at least 50% of materials, independently verify greenhouse gas reporting, and disclose all policies on responsible business conduct.
If an enforceable sustainability mindset can make it in New York, it can make it anywhere. According to the new legislation, non-compliance will result in fines of up to 2% of a company's annual revenue.
Hot enough for you?