05 Jul 2022
How the Dutch Became Masters of 'Bricks-and-Mortar' Retail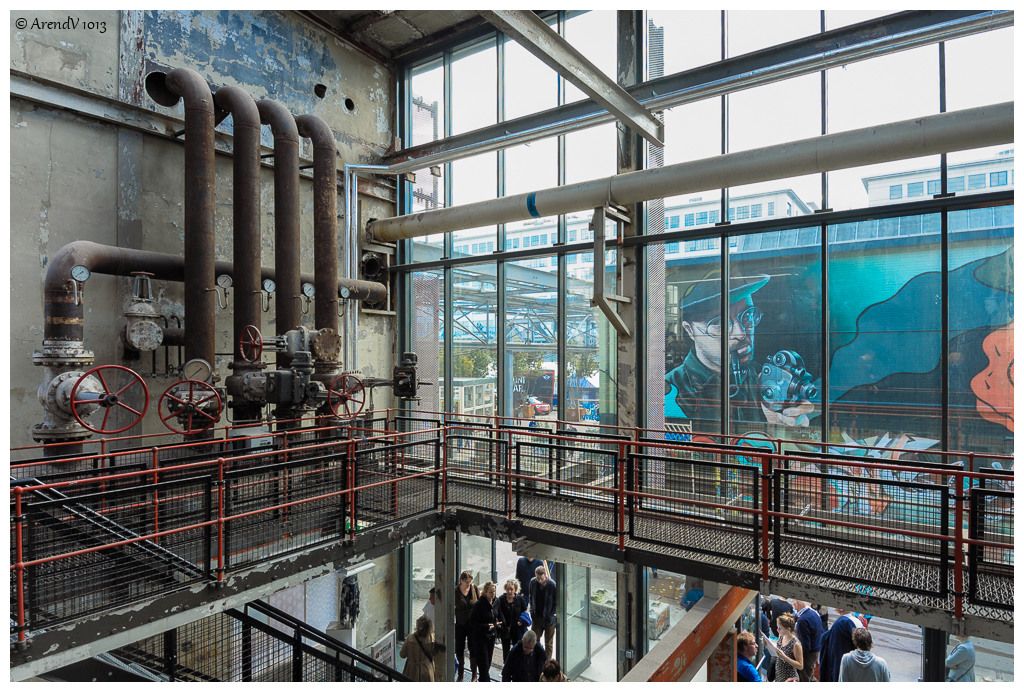 Hoe gaat het met alles? How's everything going?
Last month we bid a fond goodbye to DELIVER 2022, hosted in the Netherlands, home of some of history's finest achievements: the modern oil painting, the atlas, the cassette tape, Wi-Fi… but not the first orange carrot (erroneously believed by some to be a 16th century farming hybrid of red and yellow carrot varieties). It's no accident that this country is also home to some of the most exciting innovations in 'brick-and-mortar' retail, known here as 'fysieke detailhandel'.
The Roots of Dutch Retail Innovation
Dutch innovation creates enduring legacies. Our venue for DELIVER 2022, Taets Art and Event Park, is itself part of a UNESCO World Heritage Site: the New Dutch Waterline and the Defence Line of Amsterdam, a complex, centuries-old network of hydraulic engineering that was used to flood the land and repel invaders.
Thankfully we were welcome visitors to the Netherlands, not invaders, here to make the most of the e-commerce and logistics industry's premier networking and brainstorming opportunities. One of the many hot topics under discussion during DELIVER 2022 was the ways in which the retail space is changing to meet rapidly-evolving customer demands: new consumer appetites that are challenging the old retail orthodoxies which once shaped the way we shop.
The oldest store in the Netherlands is believed to be Het Klaverblad (The Cloverleaf), a tea and coffee outlet established in Leiden in 1769. Het Klaverblad is a remarkable example of how a satisfying customer experience appears to be one of the hallmarks of retail success and longevity. Visitors can smell and taste the teas and coffees in-person, as they have for hundreds of years, but the shop also provides the online ordering alternative now central to any consumer offering.
The Future of 'Brick-and-Mortar'
In a world where we've grown used to getting what we want in a matter of hours, what is the future for the brick-and-mortar ('fysieke detailhandel') businesses that we still seek out when visiting new places, when we want to gain a sensory appreciation for a product before buying, or when we crave an immersion in the unique energy of a particular brand culture?
As we explored in our DELIVER Insights report e-Commerce and Logistics: The Evolving Journey, it is becoming more and more apparent that "individual retailers will need to make carefully considered choices when it comes to allocating investment in their preferred channels" as consumer demands continue to evolve. Here in the Netherlands, the deep culture of innovation is giving us a glimpse of the fascinating future of the fysieke detailhandel outlet, and how it's responding to the toughest years in the industry's recent memory: the number of brick-and-mortar stores in the Netherlands fell from 97,000 in 2019 to 86,000 in 2020 at the height of the pandemic. The different responses to contemporary challenges, and the ways in which many brick-and-mortar stores still continue to thrive in very different ways, suggest that the future of fysieke detailhandel may be complex and multi-faceted.
In Eindhoven, the fashionable district known as Strijp-S, constructed on the site of an old Phillips factory, is home to the popular Urban Shopper shopping centre, housing 20 creative entrepreneurs under one roof. This shared space generates an atmosphere similar to the buzz and bustle of a traditional market hall, with all of the deep-rooted feelings of community and connection this memory engenders: such spaces are one-stop destinations very different in atmosphere from the mall or the multiplex.
For customers who do seek broad choice and convenience at speed, the concept of the 'ochama' store sits at the other end of the retail tradition spectrum. 'Ochama' – a combination of 'omnichannel' and 'amazing' – allows customers to select from a wide variety of goods via mobile app, and then to choose either home delivery or watch on-site as their items are picked and packed in front of them by robots. In January 2022, the Chinese e-commerce giant JD.Com opened ochama locations in Lieden and Rotterdam, with the company's COO, Mark den Butter, asserting that "Dutch people are passionate for innovation and a green environment, and ochama's shopping format is designed to contribute to both aspects."
How Tech Is Changing Retail
Some foreign tech companies see this receptivity as an opportunity to invest, test and extend their customer experience solutions. The New Zealand contactless checkout start-up Imagr has chosen Amsterdam for its first European office as it looks to expand into the Northern hemisphere. Its technology uses AI recognition, instead of barcode technology, to identify items as they are bagged.
Should this pathway prove more accurate than the frustrating process currently provided, whereby barcodes are often illegible to the laser reader, it may encourage people to revisit the self-checkout experience instead of wasting valuable time waiting in-line for a more trusted human interaction. The German supermarket chain Aldi is utilising a similar technology, designed by the Israeli tech firm Trigo, in its first Dutch 'checkoutless' store in Utrecht, which opened in February this year. Customers sign in on arrival at the store with a scanned QR code, and are charged automatically for their goods when they leave.
The Store of the Future
With this 'convenience is king' mindset now becoming a seemingly irrepressible force in the retail industry, the in-person shopping experience is likely to become a 'survival of the fittest' ecosystem that will reward the creation of truly unique interactions. In 2015, The City of the Hague launched its 12-month 'Store of the Future' project at the New Babylon shopping centre, where "60 retailers, brands, real estate companies, technology companies and retail financial partners" piloted new ways to make shopping more enjoyable and 'future-proof'.
Ideas on display included a digital game in a kids' clothing store that offered the prize of a discount coupon if the player wins; a sports shoe store that projects moving tennis court foot positions onto the shop floor in response to the customer's steps; a 'design and create your own muesli' concept; and a furniture store which uses augmented reality to allow customers to picture how their new sofa will look in their own living room via their smartphone.
Where will these innovations take us? What will the brick-and-mortar retail space look like in five, ten, 25 years? The future, as they say, is orange – and, as they also say in the Netherlands, "niets aan de hand": it's all going to be alright.